A third of all coronavirus deaths in England and Wales are now happening in care homes, figures show.
Office for National Statistics data showed there were 2,000 coronavirus care home deaths in the week ending 17 April, double the previous week.
It brings the total number of deaths in care homes linked to the virus since the start of the pandemic to 3,096.
Projections for the following week - up to last Friday - suggested the numbers have since continued to rise.
It comes as coronavirus hospital deaths have started falling after peaking on 8 April.
The total number of hospital coronavirus deaths topped 20,000 at the weekend.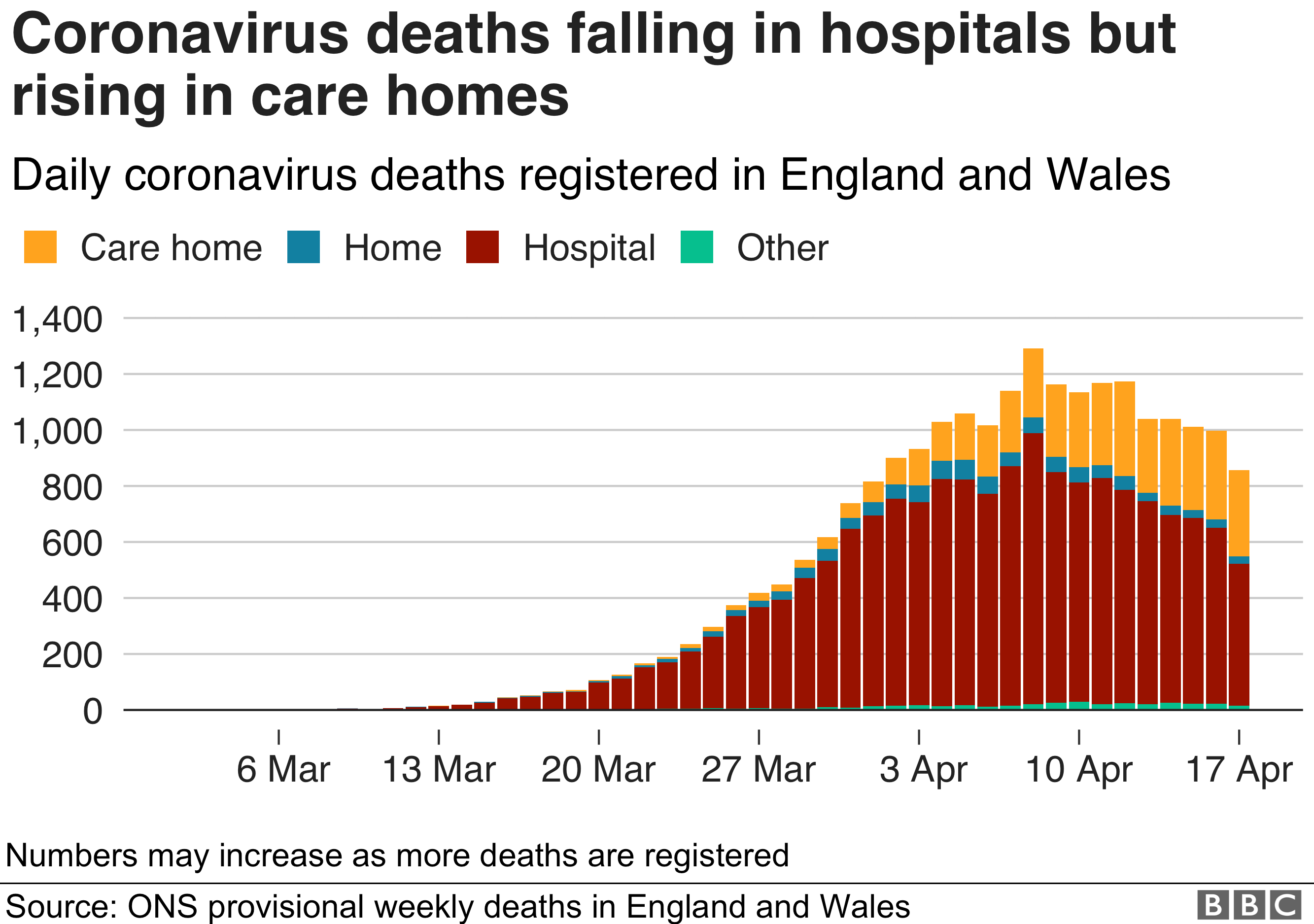 Mike Padgham, of the Independent Care Group, which represents care homes, said care homes were now the "true front line" in the fight against coronavirus.
He said it was taking a "terrible toll". "These are our loved ones - mothers, fathers, brothers, sisters, aunts, uncles and friends who have been taken from us early. They deserve better."
He said the sector needed more testing, protective equipment and money to tackle the outbreaks.
Labour's Liz Kendall added the virus was having a "devastating impact" on care homes.
"Urgent action is needed to get a grip of this problem."
The government has recently expanded testing so all care home residents showing symptoms are now eligible for tests, while the Army is helping to distribute protective kit for staff.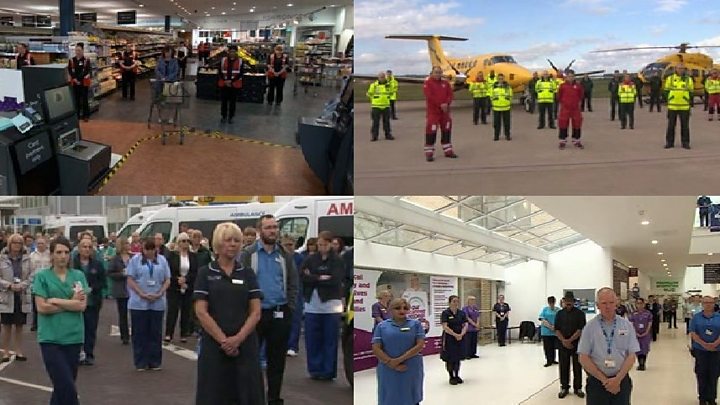 Prime Minister Boris Johnson, who returned to work on Monday, joined the tribute at 11:00 BST.
More than 100 NHS and care staff have died with the virus, as have many transport and other key workers.
Why official virus care home deaths may be underestimate
The daily updates provided by government do not include care home deaths.
The ONS has been able to track these by looking at deaths certificates - but that means the data lags behind the hospital deaths provided by the government.
Up until 10 April just over 1,000 coronavirus-related deaths had been recorded in care homes so far.
A week later this had increased by another 2,000 to hit 3,096 in England and Wales.
Data provided by the Care Quality Commission, which receives reports from care homes in England, suggest the following week, up until last Friday, saw an even bigger rise.